Growing up in San Diego, Dr. Bagheri saw that dental care was a challenge for many families in his community.
This inspired a lifetime of advocacy for oral care. This passion for reaching out to the community has led Dr. Bagheri to lend a hand to an array of organizations that offer help to those who need it most.
He has volunteered with Headstart programs in North County, and FreshStart surgical services at Rady Children's Hospital, where he assisted children who required reconstructive surgery due to issues stemming from birth defects, abuse, and neglect.
Dr. Bagheri assisted with the Thousand Smiles Foundation in Mexico, which provides free maxillo-facial surgeries and dental work to underprivileged children. Dr. Bagheri's office has also helped Big Bear Zoo set up a dental radiology process by donating equipment and training time.
Walk through our front door, and you'll see a kids' dental office like no other. It's colorful, fun, and bursting with bright, shining smiles. Our staff is 100% dedicated to making a trip to the dentist enjoyable for your child, every time they visit us.
Our pediatric dentistry office in Northern San Diego cares for infants, children, adolescents, and children with special needs. Whether your child needs a routine filling or they're experiencing a dental emergency, Dr. Bagheri and his team of dedicated professionals can help!
At Kids Smile Pediatric Dentistry, we're proud to support our families. We're grateful, and we want your children to get the care they need! We help every child feel positive about going to the dentist, so they can maintain a lifetime of good oral hygiene and dental health.
We provide a friendly, safe environment that welcomes young patients by catering to their individual needs. At the heart of our office is Dr. Amin Bagheri, DDS. Read on to learn why he's the best pediatric dentist in the area.
Dr. Amin Bagheri is a devoted father who is passionate about providing fun and educational dentistry for children. He has an open, welcoming style that kids find irresistible. His mission is to ensure every child has a great experience at the dentist, so they'll pursue a lifetime of excellent dental care.
As a child, Dr. Bagheri left Iran as a refugee. He came to the United States at age 16; today, he's married with three children. He earned his dental degree from the University of California San Francisco College of Dentistry. He trained in General Practice Residency for two years in New York, completing his Pediatric Dental Residency at Maimonides Medical Center.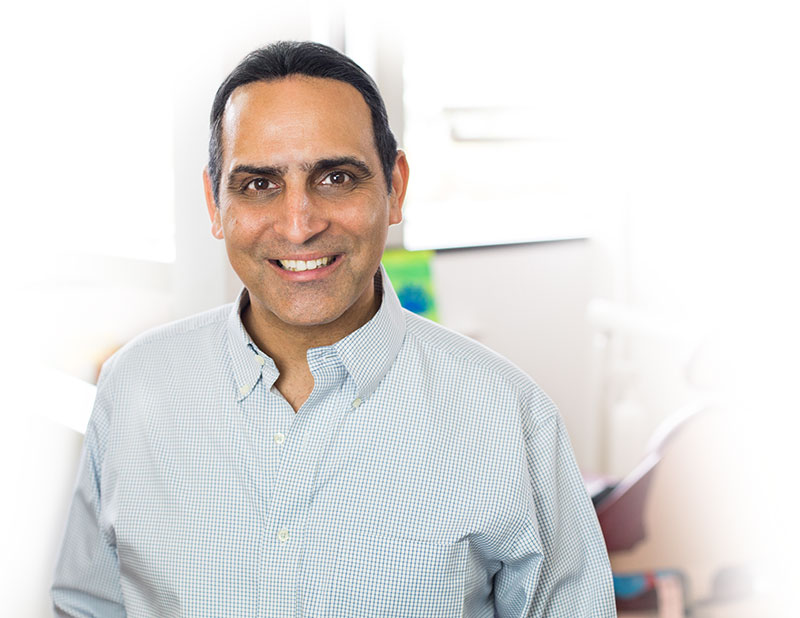 Dr. Matin Rasul received his dental degree from the University of California Los Angeles in 2018 and completed his Master of Science degree and orthodontic training at Loma Linda University in 2020. During his training, his research emphasis was on utilizing 3-D volumetric x-rays to analyze root resorption in orthodontic patients. Since then, he has worked in San Diego and Orange County, California.
He is a member of the American Association of Orthodontists, Pacific Coast Society of Orthodontists, and San Diego's Dental Society. Dr. Rasul enjoys helping his patients achieve the smile that they desire and believes that education and communication are key in delivering quality orthodontic care. In Dr. Rasul's free time he enjoys hiking, traveling, playing tennis, and spending time with family.