Invisalign® clear aligners can transform your smile. At Kids Smile Pediatric Dentistry and Orthodontics, Amin Bagheri, DDS can evaluate your teeth to determine if this convenient, discreet bite-correcting treatment is right for you. Men, women, and teens in Oceanside, Carlsbad, San Marcos, Vista, Fallbrook, and San Diego can learn how Invisalign can be a better alternative to braces for you, by calling the office or booking an appointment online today.
What is Invisalign?
Invisalign is a brand of customized clear-plastic aligners developed by Align Technology in San Jose, California, that gently coax your teeth into better alignment. The aligners are designed following a consultation with Dr. Bagheri and the development of a comprehensive treatment plan. You receive a set of trays that change out every week or two as your teeth gradually shift into optimal position.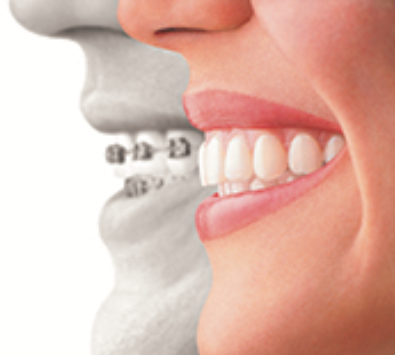 What types of bite problems can Invisalign address?
Invisalign can help correct a number of smile issues. Dr. Bagheri can help determine if you're a good candidate for Invisalign. Common conditions addressed include:
Overbite and underbite
Crossbite and open bite
Crowded teeth
Large spaces between teeth
Those who play contact sports appreciate that Invisalign can be removed, so there's far less chance of oral injury. Invisalign for teens have a blue indicator tab in the back that can tell parents and dentists if the aligners are being worn enough to get results.
How long do I have to wear Invisalign?
An Invisalign treatment plan lasts from one to two years, depending on your particular treatment plan. The aligners are to be worn 20 to 22 hours each day, even while you sleep. They're comfortable and nearly invisible, so people might not even notice them.
To find out more about Invisalign clear aligners, call Kids Smile Pediatric Dentistry and Orthodontics.
Invisalign can also correct crooked teeth.
How are Invisalign aligners made?
Once you and Dr. Bagheri have decided Invisalign is right for you, he captures a 3D scan of your teeth that is sent to the Invisalign lab for fabrication. When your aligners arrive about six weeks later, Dr. Bagheri ensures they fit right and send you home with your set.
What are the advantages of Invisalign?
In addition to being inconspicuous – unlike metal braces – Invisalign offers numerous advantages as a smile-straightening treatment. These include:
No dietary restrictions: You take the trays out to eat and drink
Easy hygiene: You remove the trays to brush and floss
Fewer emergency visits: There are no brackets or wires that can break
Comfortable wear: The aligners cause minimal rubbing or friction
Fewer checkups: You only see the doctor once every six to eight weeks
Metallic, traditional braces are what most people associate with orthodontics. They are the most commonly used orthodontics appliance and are the most economic solution as well. Treatment times vary, but average about two and half years, though it can take longer with adults.