Invisalign® clear aligners can transform your smile. At Kids Smile Pediatric Dentistry and Orthodontics, Amin Bagheri, DDS can evaluate your teeth to determine if this convenient, discreet bite-correcting treatment is right for you. Men, women, and teens in Oceanside, Carlsbad, San Marcos, Vista, Fallbrook, and San Diego can learn how Invisalign can be a better alternative to braces for you, by calling the office or booking an appointment online today.
What is Invisalign?
Invisalign is a brand of customized clear-plastic aligners developed by Align Technology in San Jose, California, that gently coax your teeth into better alignment. The aligners are designed following a consultation with Dr. Bagheri and the development of a comprehensive treatment plan. You receive a set of trays that change out every week or two as your teeth gradually shift into optimal position.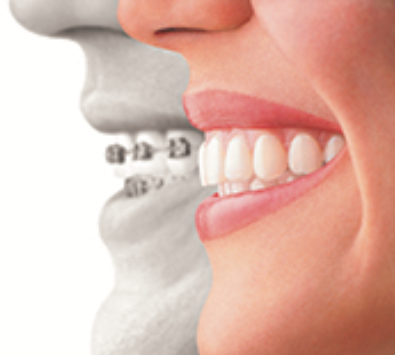 What types of bite problems can Invisalign address?
Invisalign can help correct a number of smile issues. Dr. Bagheri can help determine if you're a good candidate for Invisalign. Common conditions addressed include:
Overbite and underbite
Crossbite and open bite
Crowded teeth
Large spaces between teeth
Those who play contact sports appreciate that Invisalign can be removed, so there's far less chance of oral injury. Invisalign for teens have a blue indicator tab in the back that can tell parents and dentists if the aligners are being worn enough to get results.
How long do I have to wear Invisalign?
An Invisalign treatment plan lasts from one to two years, depending on your particular treatment plan. The aligners are to be worn 20 to 22 hours each day, even while you sleep. They're comfortable and nearly invisible, so people might not even notice them.
To find out more about Invisalign clear aligners, call Kids Smile Pediatric Dentistry and Orthodontics.
Invisalign can also correct crooked teeth.
How are Invisalign aligners made?
Once you and Dr. Bagheri have decided Invisalign is right for you, he captures a 3D scan of your teeth that is sent to the Invisalign lab for fabrication. When your aligners arrive about six weeks later, Dr. Bagheri ensures they fit right and send you home with your set.
What are the advantages of Invisalign?
In addition to being inconspicuous – unlike metal braces – Invisalign offers numerous advantages as a smile-straightening treatment. These include:
No dietary restrictions: You take the trays out to eat and drink
Easy hygiene: You remove the trays to brush and floss
Fewer emergency visits: There are no brackets or wires that can break
Comfortable wear: The aligners cause minimal rubbing or friction
Fewer checkups: You only see the doctor once every six to eight weeks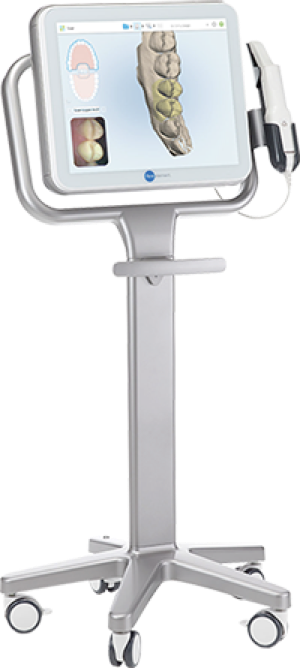 We Are a Digital Imaging Practice:
Proud Owners of an iTero®
Element™ Intraoral Scanner
Getting impressions of your teeth to create orthodontic appliances used to be a messy, uncomfortable affair. But at Kids Smile Pediatric and Orthodontics, Dr. Bagheri, DDS offers easy, mess-free digital scanning to customers in Oceanside, Carlsbad, San Marcos, Vista and San Diego using the iTero scanner. Call the office or book an appointment online to take advantage of this revolutionary way to get dental impressions.

What are the advantages of using a digital scanner for impressions?
The iTero scanner, developed by Align Technology of San Jose, California, allows Dr. Bagheri to take highly accurate digital impressions of your teeth and jaw. No longer does he need to have you bite down into trays of putty.
The iTero scanner eliminates this unpleasant old-fashioned putty technique, which often required multiple tries to get an accurate model. The scanner ensures an accurate impression from the start, meaning you get improved treatment and a more comfortable experience.
The scanner gives Dr. Bagheri the opportunity to see your teeth instantly in 3D, so he can develop the most accurate and effective treatment plan. The scanner offers better images, so your appliances fit better, shortening treatment time. Your dental office visit could be up to 30 minutes shorter with the use of the digital scanner.
How does the iTero digital scanner work?
The iTero scanner digitally captures the look and structure of your teeth and gums using the latest optical technology. The scanner consists of a hand-held wand that's gently glided over your mouth. Dr. Bagheri can start and stop the scan as often as needed. The 3D image of your mouth is transmitted to a screen that both you and the doctor can see clearly.
The scanner uses radiation-free laser energy and produces an image within two to three minutes. The image that results is a digitally perfect, 3D impression of your teeth, gums, cheeks, and other soft tissue.
What types of treatments benefit from digital scans?
A digital scan helps Dr. Bagheri get a good idea of your entire oral health and jaw structure. This informs his treatment plan and influences the types of therapies he recommends – whether that's braces, Invisalign®, an expander, retainer or other oral appliance.
Through digital scans, you're able to observe your progress during treatment. You can see the shape of your smile transforming through orthodontic care.
To learn how your orthodontic treatment can be improved with the use of a digital scanner, call Kids Smile Pediatric Dentaland Orthodotnics or book an appointment online today.
3D Printing
Kids Smile Pediatric Dental and Orthodotnics is implemented detailed 3D printing from digital oral scans to help with accurate treatment planning and appliance development. 3D printers produce highly detailed retainers and fast aligners, saving you both money and time.
We are proud at Kids Smile Pediatric Dental and Orhtodontics to be the first in the area to implement the detailed 3D printing in our practice. 3D printing is adding a great value to guarantee comfortable, extremely accurate treatment planning and actual appliances. We can use 3D printers to produce a high detailed fully digital retainers, and express fast aligners cases which save patient time and cost.
A common reason people avoid the dentist is because of anxiety or fear about dental treatments. At Kids Smile Dental and Orthodontics, we recognize this concern and have created a relaxing environment where all of our patients can feel comfortable. Our goal is to have a very gentle touch, and most patients find that having us talk them through their treatment makes each experience less frightening.
For some people, the prospect of undergoing any dental procedure is extremely stressful. Fear can cause these individuals to put off much-needed dental work. As a result, minor health issues can become major problems. At Kids Smile Dental and Orthodontics we provide three sedation options that help provide the sense of calm they need in order to take care of their dental needs. These sedation options include oral sedation, IV sedation, and general anesthesia.
We're happy to help you kick back and relax during your dental treatment. Schedule appointments.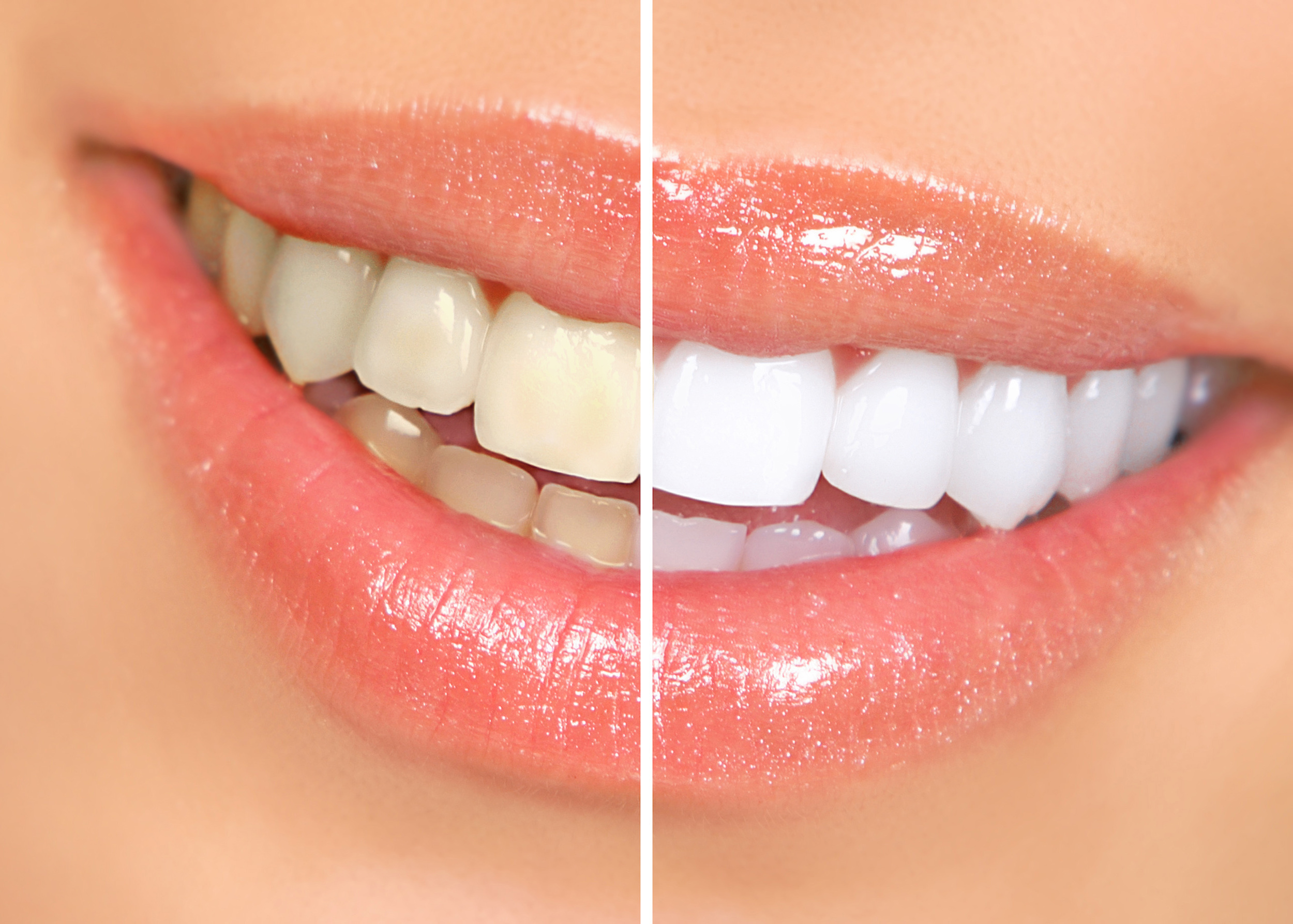 Oral Sedation
Dental patients with generalized anxiety, fear of needles and instruments, prior dental trauma, or a general fear of the dentist can take oral medication in order to reduce their anxieties. The sedative effect allows the completion of more dental work in fewer appointments. It also cuts down the time for more complex procedures. The advantages of oral sedation include ease of administration , effectiveness, amnesic effect, and low cost.
In-Office IV Sedation
Intravenous or IV sedation is recommended to patients who need something stronger than oral sedation to relax. Because some patients may have an aversion to needles, we can also prescribe a mild oral sedative prior to administering IV sedation. Alternatively, we simply use a topical anesthetic to numb the area of the hand or arm where the needle is inserted. Like oral sedation, IV sedation helps patients relax, but it typically works much faster and provides a deeper sedation. The patient is still able to respond while using IV sedation, unless they become relaxed enough to naturally fall asleep. At Kids Smile Dental and Orthodontics we have a highly experienced Dental Anesthesiologist who performs IV sedation and general anesthesia.
General Anesthesia
General anesthesia is typically used on patients whose fear of dental procedures is so great that they do not want to experience any of it. This particular sedation option also helps patients with physical disabilities and health issues. The patient basically sleeps throughout the dental procedure. The sedative effect lasts longer than oral sedation or IV sedation, and the patient will be observed for some time after the sedation is discontinued. General anesthesia is administered by a highly experienced Dental
Anesthesiologist.
Oral sedation, IV sedation, and general anesthesia each have their advantages. Patients should carefully consider their anxiety level while discussing the pros and cons of each sedation option with their dentist. If you are particularly fearful of dental treatment, a medical doctor partner in our office can help you relax to relieve your anxiety before your appointment. We will spend time with you discussing your concerns and planning your treatment. The important thing is to let us know about your fears so we can help!